about
What's in a name? You are probably wondering why I chose to call this business, "Home Joy." Home Joy is the way of life I guide my clients to through the KonMari Method™. During our work together, one becomes more conscious of the things, people, and actions in their life and learns to choose what they want based on what brings them joy.
I guide my clients to become aware that they have some choice about what comes into their lives and help them see the happiness the can create for themselves in their home. With light-heartedness and joy, my clients choose which things they want to keep in their homes.
This inner sense of joy we cultivate together shapes the way my clients live. When someone who works with me begins to make decisions based on what brings them joy, not just in their homes but in their relationships, career, travel, etc, that is what I call home joy!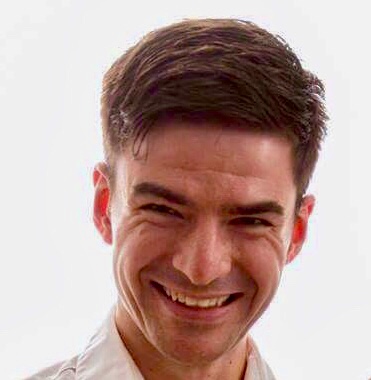 chris beers
founder, lead advisor
Before I did the KonMari Method™ on myself I had a cluttered mind. I was distracted constantly and I was always doing too many projects to get any of them done well. In the past I had worked on five different business projects with different friends, only to jump ship on all of them. Time after time I moved to a new place looking for a new life,. I would meet people there, form a community, and promptly abandoned them: Orange County, NY; Albany, NY; Florence, Italy; New York City; Essex County, NJ; Singapore.
Just before doing the KonMari Method™ I stopped work on a business I had started that was not making any money. Yet again I abandoned a project. However, this time it was different because I was $20,000 in debt afterwards. I was in my mid-twenties with a part-time job and no longer had the financial flexibility and the freedom from responsibility I was used to. A dramatic change had to happen and fast.
While I was looking inward for ways to improve myself, I discovered the mindful meditation practice know as Falun Dafa. In this self-cultivation practice, one learns slow-moving qigong exercises for enhancing the natural healing capacities of the body and seeks to align one's self with the principles of truthfulness, compassion, and forbearance. As I began to do the exercises and live in accordance with these principals, my mental clarity increased significantly and a deep sense of purpose arose within me. Many questions and anxieties I had melted away and things started to go right in my life.
A few months later a friend recommended I read, "The Life-Changing Magic of Tidying Up," by Marie Kondo, a book about organizing your home and living a more joyful life. I devoured both the book and its audiobook version in three days. I knew applying her method would be huge for my mental clarity and my effectiveness as a person. I was so excited to get started it only took me five very full days of organizing to complete her method and organize my entire home. I wrote down my vision for my home and my life, sorted through every individual object I owned, got rid of everything I did not want or need, kept only what brought me joy, and organized my storage spaces in a simple and beautiful way. During the process I kept a journal and discovered things about myself I did not know. I also rediscovered things I loved to do but had forgotten about.
After doing the KonMari Method™ it was like I had taken the easy pill everyone dreams of. Like magic, I knew what I wanted out of life and I knew what I had to do to get it. Furthermore, I had a peaceful, rejuvenating abode which restored my energy at the end of working hard towards my goals. My mind was as organized as my home and I felt extraordinarily empowered to take care of all the obligations I had been putting off, and to achieve my larger goals in life. In fact¸ I was so thoroughly transformed, I chose to teach Marie Kondo's unique method of organizing to other people.